Aug 04, '23 | Written by Scott Crumpler
As more and more professional organizations turn to digital methods to provide certification exams, the focus isn't just on offering a more convenient and efficient method to test-takers. Instead, it also pertains to improving access to their organization's credentials by broadening the availability to a larger member base. However, as we pivot towards this new era, we encounter a set of unique challenges.
Challenges in Online Certification Exams
One of the significant concerns when delivering professional certification exams online is maintaining security and credibility. This typically necessitates a third-party service to proctor the exams. Unfortunately, the search for the right online test delivery solution that addresses all of an organization's needs can be a difficult task.
When you start working with multiple vendors to compile a complete online testing program, it demands resources and expertise, which could be a burden to your organization. These hurdles, however, can be overcome by finding a single-vendor End-to-End solution. Such a solution offers complete integration of candidate management, registration, scheduling, test delivery, and secure proctoring, providing a seamless test candidate experience.
The Importance of Security and Credibility
With online certification exams, security and credibility go hand in hand. The assurance that remote exam sessions were administered with as much security as in-person exams enhances credibility. This requires an online proctoring service that is committed to exam security, deters attempts to cheat, prevents exam content theft, and is dedicated to a seamless experience for test candidates.
The Complexity of Test Delivery Platforms
The diverse requirements of different exams, such as mathematical problem representation, plagiarism detection, item bank management, and psychometric data availability, complicate the selection of test delivery platforms. Integrating these with candidate management, registration, and proctoring services can expose an organization's exams to risks such as cheating and content theft.
The Hurdles of Changing Solutions
Many organizations find changing solutions burdensome, despite being aware of potential problems. The sheer number of options and the lack of resources to thoroughly research them all make this a significant challenge.
An End-To-End Solution
A single-vendor integration partner that provides an End-To-End solution can greatly enhance efficiency, mitigate security and credibility concerns, and offer a superior test candidate experience. Proctor360, for example, strives to make professional advancement through certification testing accessible to everyone by providing a credible, secure online exam delivery platform.
Their mission of creating tools and technologies for a better online testing experience is bolstered by their commitment to customer support and the seamless integration of their platform with test delivery systems. This makes Proctor360's solution a valuable, secure, and efficient choice for professional associations offering online exams.
Exam Delivery Integration Partners
Proctor360 focuses on integrating with tools that allow professional associations to meet their specific testing program needs. Here's a glance at a couple of their exam delivery integration partners:
Caveon Scorpion
Caveon Scorpion offers capabilities to securely author and bank items, rapidly grow item banks using Automated Item Generation (AIG), and deliver exams using the latest exam security best practices. The platform also includes enhanced proctor controls, user permissions, two-factor authentication, and various other features to ensure exam security.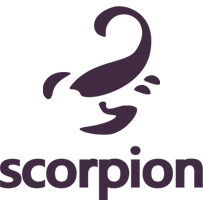 TesTrac
TesTrac offers flexible proctoring solutions, a powerful candidate management system, and streamlined scheduling and registration processes. Its real-time test session monitoring and psychometric data collection are other highlights of the platform. With 25 years of continuous innovation, TesTrac guarantees a seamless and reliable exam delivery process trusted by many professional associations.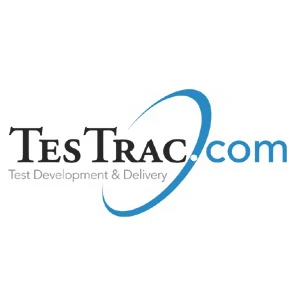 In conclusion, finding an End-to-End solution for online certification testing, such as Proctor360, can be a game-changer. The right partner can ensure efficient and secure delivery, a great test candidate experience, and thereby, bolster the reputation of your organization and the value of the credentials you award.