May 15, '23 | Written by Scott Crumpler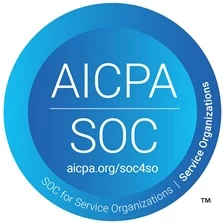 We are thrilled to announce that Proctor360 has successfully completed a System and Organization Controls (SOC) 2 Type 1 audit by Modern Assurance. This accomplishment is testament to our unwavering commitment to ensuring the highest standards of data security and internal controls within our organization.
SOC 2: The Gold Standard of Information Security
SOC 2 is globally recognized as one of the most stringent standards for information security compliance. Developed by the American Institute of CPAs (AICPA), this certification involves an in-depth audit by a third-party auditor, scrutinizing a service company's internal controls pertaining to information security.
The SOC 2 Audited Report represents the auditor's verdict on how well an organization's security controls align with the SOC 2 criteria. Achieving this certification is no small feat—it is a mark of prestige and assurance for our partners and clients.
A Rigorous Journey Towards Compliance
To acquire our SOC 2 Report, Modern Assurance conducted a comprehensive review of our internal controls. These included our data security policies, firewall configurations, change management strategies, logical access controls, backup and disaster recovery measures, security incident response mechanisms, and other integral facets of our business.
With the diligent efforts of the entire Proctor360 team, and the invaluable assistance from our partners at Secureframe, we achieved compliance. The Auditor's Report from Modern Assurance, affirming our successful adherence to the SOC 2 criteria, stands as a testament to the strength of our policies, procedures, and infrastructure.
Building Trust and Enhancing Security
At Proctor360, we understand the importance of trust in our relationships with customers. The successful acquisition of our SOC 2 Report is a significant step in our ongoing journey to cultivate and maintain that trust. However, we understand this is not the end, but rather a milestone in our continued pursuit of excellence.
SOC 2 is merely one facet of our security program. We remain committed to constant enhancements in our information security program and plan on retaining an annual SOC 2 audit. Our goal is to ensure that we not only meet our customers' needs but exceed them, as we navigate the future of information security together.
Proctor360 Trust Center
In this ever-evolving digital landscape, rest assured that Proctor360 is steadfast in its commitment to protecting your data and upholding the highest standards of information security. In keeping with that commitment, we've launched our Trust Center where interested parties can view all the controls currently monitored by Secureframe for compliance and access our audit reports.